IN THE PRESS
SOCIAL EVENTS
News & Articles

New Head Office for the company
28 Jan 2011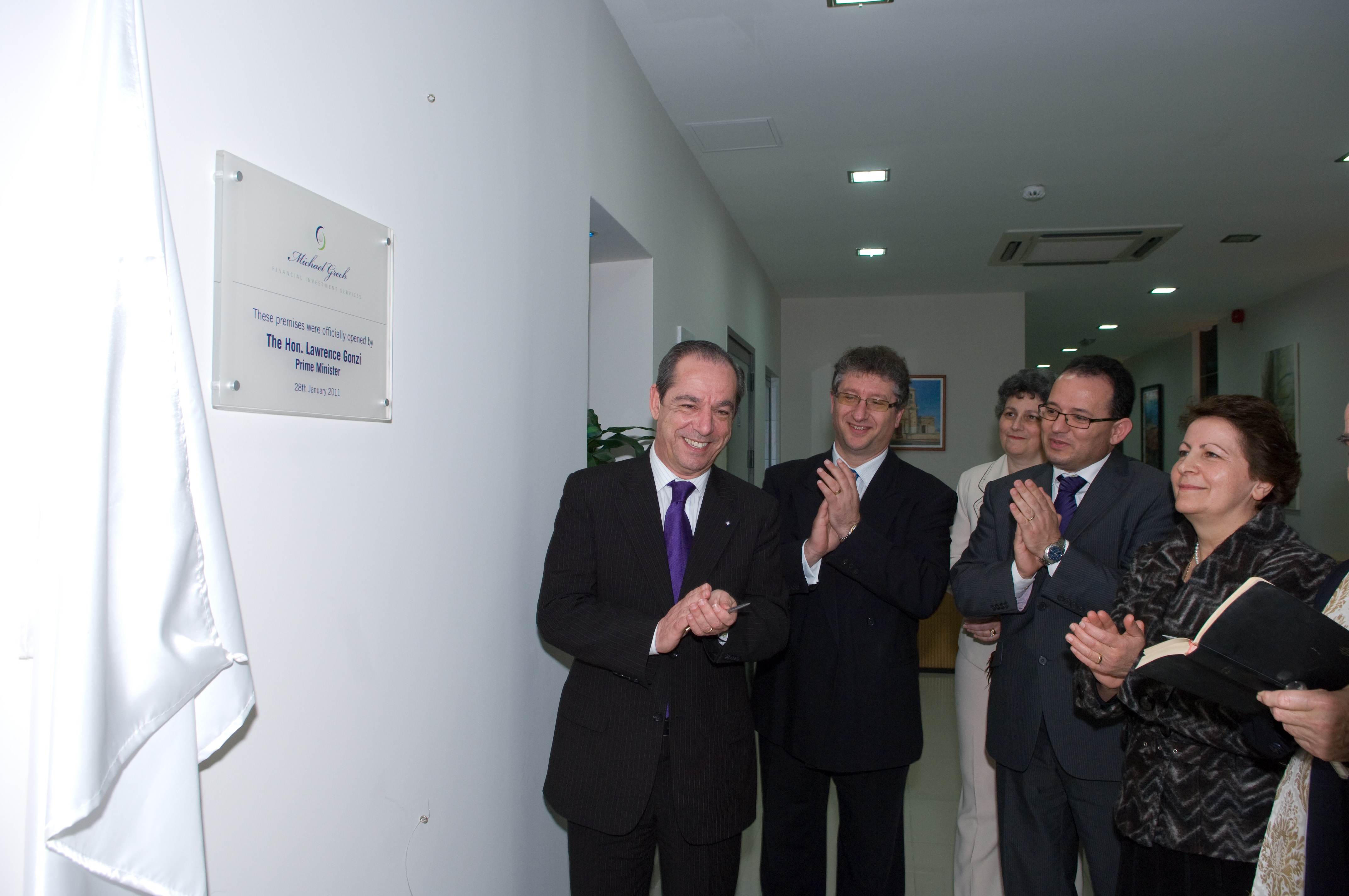 The official inauguration of the new premises of Michael Grech Financial Investment Services was done by the Prime Minister Lawrence Gonzi on the 28th of January, 2011. The Hon. Giovanna Debono, Minister for Gozo, Hon. Dr. Chris Said, Parliamentary Secretary, and the Hon. Frederick Azzopardi, Parliamentary Assistant, were also present at the opening ceremony. Blessings of the new premises were done by Mgr Emmanuel Curmi.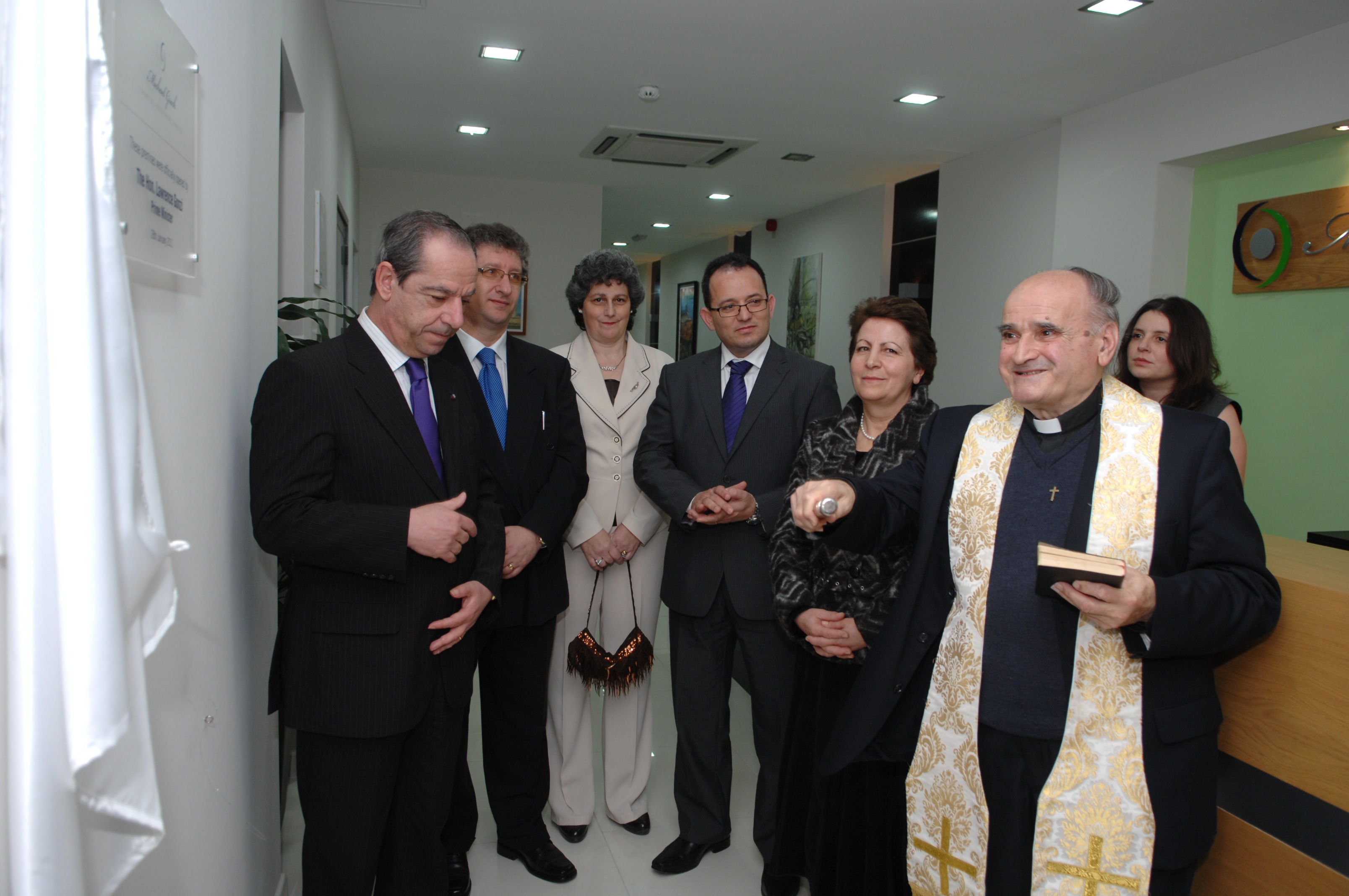 The Gozo head office moved into the new headquarters at the Brokerage in Victoria, Gozo's first financial hub, in order to expand its operations. The Brokerage hosts a stationery and several other corporate services including a bank, an insurance brokerage company, an accountancy and legal firm, and the Gozo branch office for MUESAC and MCESD.
The Prime Minister, Lawrence Gonzi made a tour of all the offices in the building and met with the management of each company. After the tour of the building, Dr Lawrence Gonzi made a speech addressing the guests that were present for the event followed by a reception.
---
Fiscal incentives needed to boost Gozo's Financial Sector
In this article on the Sunday Times, the Managing Director Michael Grech states his views about what he thinks would boost Gozo's financial sector. Read the interview by clicking the link below.
13 February 2011 - Article in The Sunday Times
_________________________________________________________________
Investing in Today's Markets
In this article in Gozo Today, Jeremy Camilleri an Investment Analyst and Consultant with Michael Grech Financial advocates the importance of education, preparaton, and the managing of risks when it comes to investing. To read the full article click the link below.
"The company is committed to provide a professional service to all its clients through its talented, loyal and trusted workforce. In this way we want to create wealth and value for our clients, job satisfaction and opportunities for our employees and financial returns for our shareholders. The company strives to be one of the leading financial service providers in Malta."